French Toile De Jouy Curtains with Fabric Covered Buttons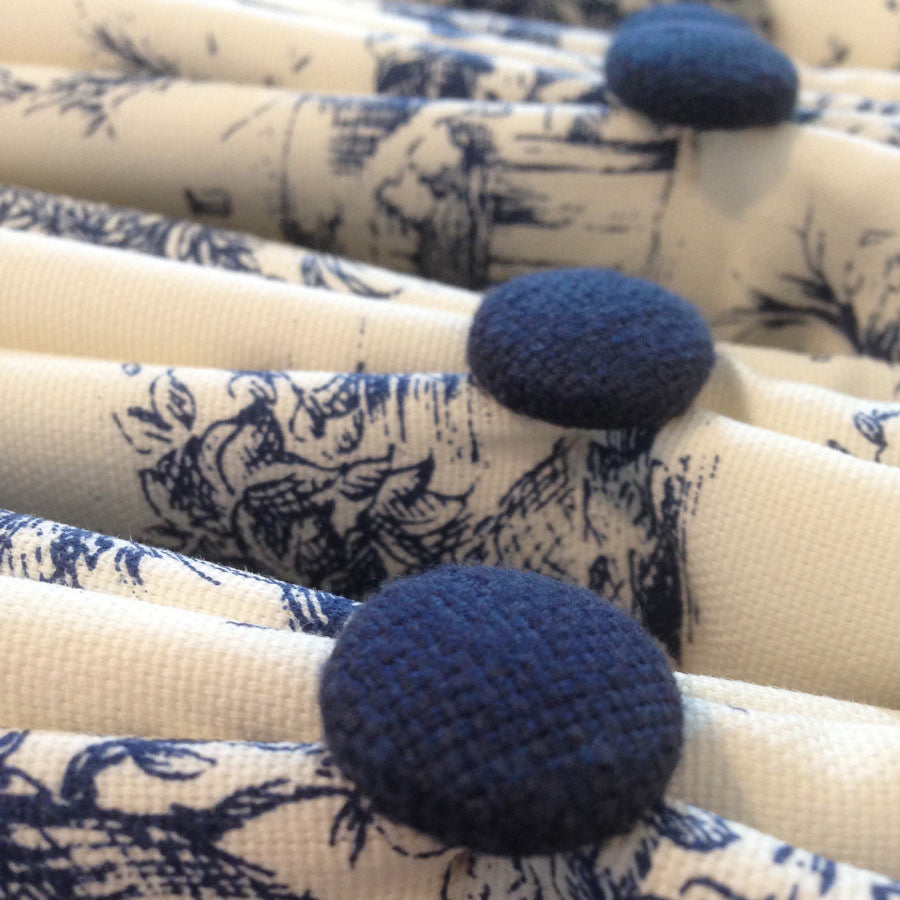 Traditional Toile De Jouy fabric was the choice for these pretty bedroom curtains.
This pretty toile fabric was made into heavy weight interlined, triple pinch pleat curtains.
They were for a very cold bedroom so the heavy interlining was needed for maximum insulation.
The perfectly matched covered buttons added the final elegant touch.
To keep up to date with our Portfolio please copy the following url into your RSS feed reader: https://nataliecanning.co.uk/blogs/portfolio.atom
Natalie Canning