Exquisite Silk For This Elegant and Feminine Dining Room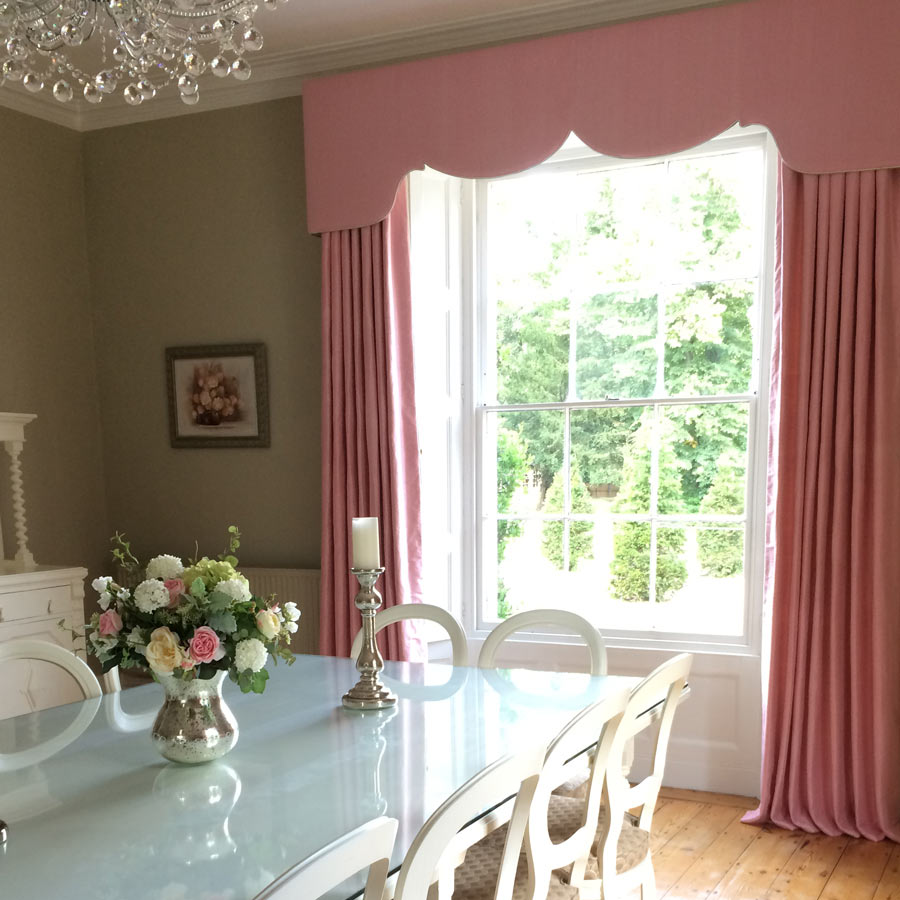 Our clients knew they wanted their elegant dining room to feel feminine and soft but also to make a statement of luxury and grandeur.
The colours had to be blossom pink with a hint of fresh white and mint green so everything would work with the room's existing colour palette.
We decided on an exquisite pink dupion silk with a bespoke double piped trim to bring in each of the other colours.
Two supersized shaped and lightly padded pelmets were designed to create gentle elegance as they framed the original Georgian windows.  The curtains were sewn with French pleats and thickly interlined to ensure a sumptuous and defined drape.
The grand finale produced two extravagantly dressed windows perfect for their beautiful surroundings.  What an absolute pleasure!
We know how important it is to make the right decisions when choosing your soft furnishings, so we offer everyone a personal consultation.
If you would like to us to design the perfect window treatment for your home please call on 01379 668170 or email me directly natalie@nataliecanning.co.uk.
To keep up to date with our Portfolio please copy the following url into your RSS feed reader:  https://nataliecanning.co.uk/blogs/portfolio.atom
ANOTHER PORTFOLIO THAT MAY INTEREST YOU:
Pretty Boudoir Bedroom for Teenage Daughter
Natalie Canning