Handmade Curtains and Cushions Featuring the Family's Dog!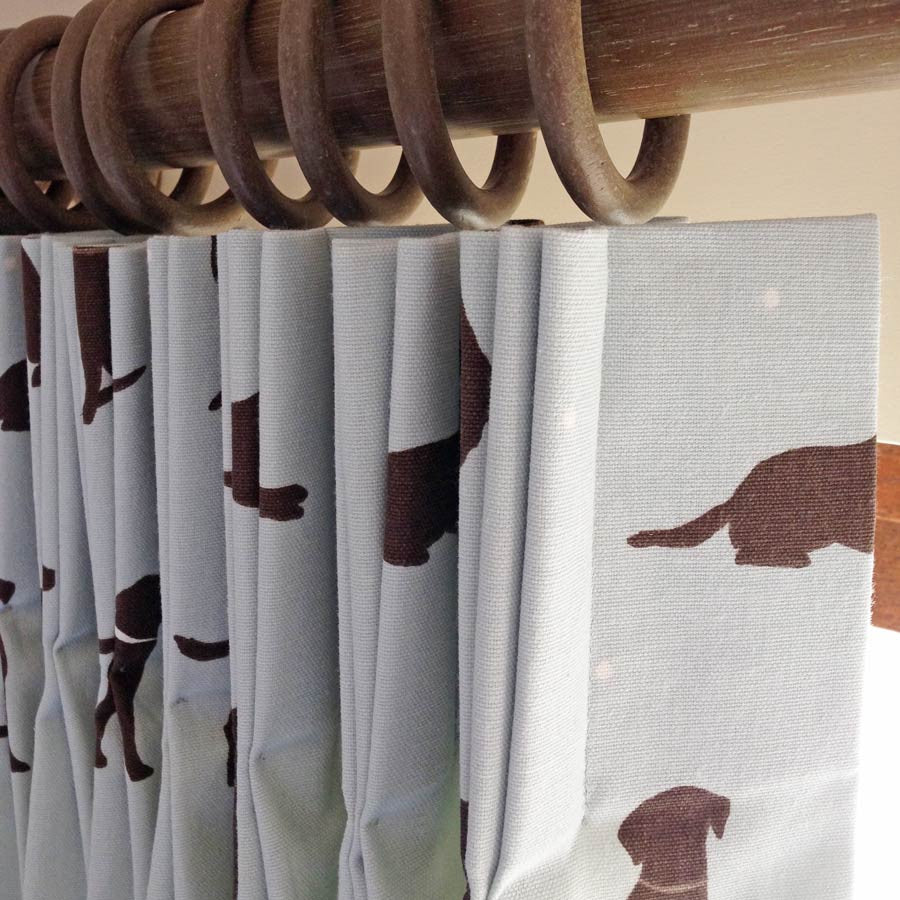 This crisp cotton fabric with black labradors and white spots was the perfect choice for this dog loving family's little boy. 
Once the labrador fabric was chosen we decided on some hand sewn triple pleat curtains. The curtains were being made for a very wide window and this style of heading ensures a neat stack back, letting in as much light as possible when the curtains are open.
A couple of cushions were the finishing touch!
After completing these curtains and several others in this home we received the following very generous testimonial.
The service that we received from Natalie was outstanding. When I found her website I was at my wits end as we had just moved in to a new house and was heavily pregnant with neither the time or vision to sort out all the curtains and blinds that we needed. Natalie came to the house and guided me through everything from fabric choice to curtain poles and then installed everything for us. The result was a beautiful set of curtains, blinds and cushions finished to an extremely high standard and professionally fitted with absolutely no hassle for us. I would not hesitate to recommend her extremely professional and high quality service to anyone!
C. Turnball, Cambridgeshire
To keep up to date with our Portfolio please copy the following url into your RSS feed reader: https://nataliecanning.co.uk/blogs/portfolio.atom
Natalie Canning