Handmade Designer Striped Kitchen Blinds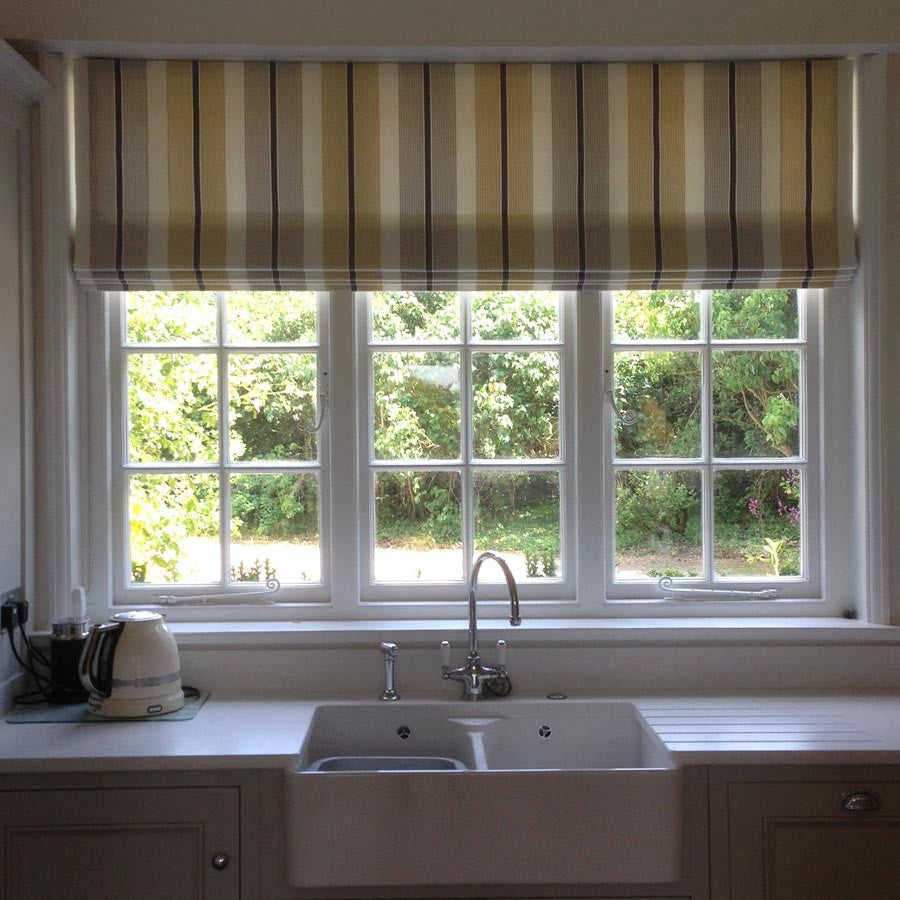 This elegant country kitchen has several windows so needed fabric that complimented without being too overpowering.
This classic Romo stripe was ideal for creating crisp, interlined roman blinds.
The combination of fresh colours co-ordinates beautifully with the kitchen units and walls.
The new blinds were the final finishing touch to an absolutely delightful kitchen.
To keep up to date with our Portfolio please copy the following url into your RSS feed reader: https://nataliecanning.co.uk/blogs/portfolio.atom
To keep up to date with our Portfolio please copy the following url into your RSS feed reader: https://nataliecanning.co.uk/blogs/portfolio.atom
To keep up to date with our Portfolio please copy the following url into your RSS feed reader: https://nataliecanning.co.uk/blogs/portfolio.atomSaveSave
Natalie Canning