Luxurious Linen Fabrics for this Exquisite Country Home, Suffolk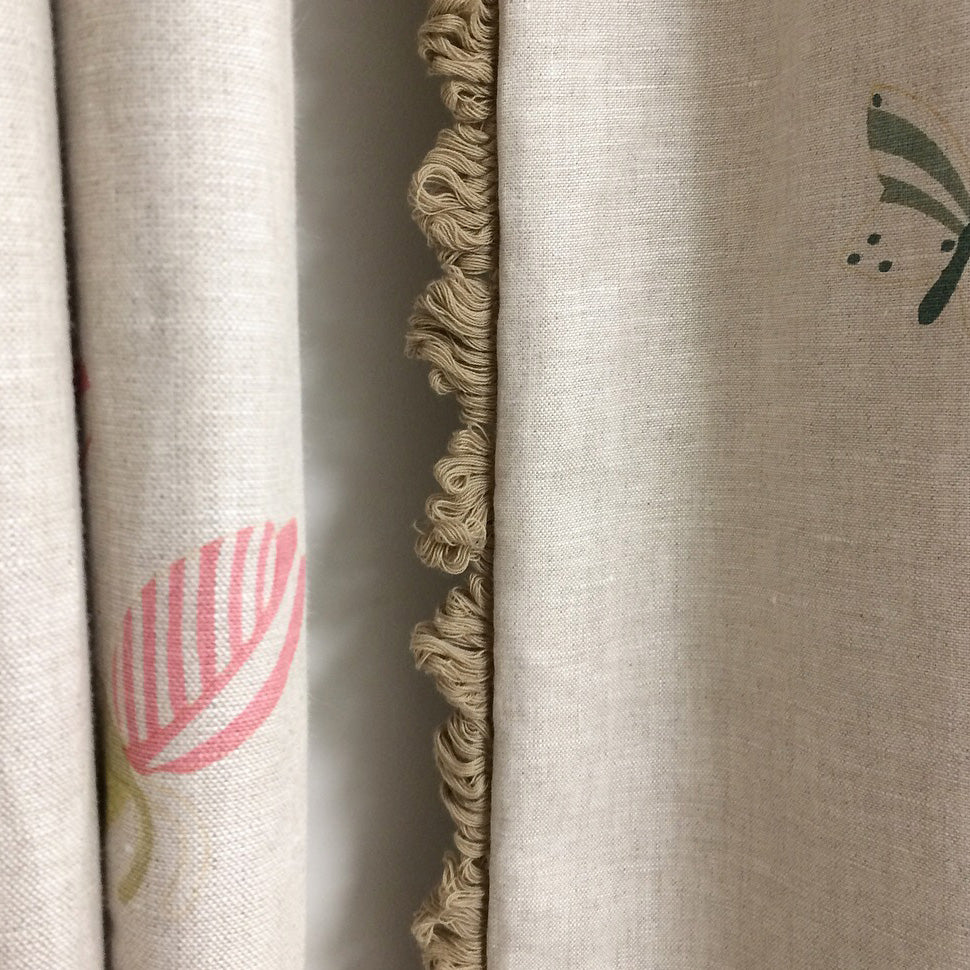 Our clients had already fallen in love with some charming fabrics by top designer Susie Watson. The pretty florals and smart stripes were the perfect combination for their Master Bedroom curtains and roman blind.
We discussed the best heading style for the curtains and agreed on a French pleat. This design looks elegant and luxurious but also meant the curtains would sit back neatly off the window.
We used a soft co-ordinating fan trim along the bottom of the roman blind and on the leading edges of the curtains. The end results were simply delightful!
If you need help with deciding what's best for your windows please call on 01379 668170 or email me directly natalie@nataliecanning.co.uk.
The curtains were hand sewn with heavy weight interlining for extra warmth and superior drape. We also used a soft blackout lining so our clients would not be woken by the early morning sunshine.
Everything was trained in our studio for a few days prior to delivery so our clients could use their beautiful new soft furnishings straight away.
Are you ready to indulge yourself with some beautiful bedroom curtains? If yes, please do not hesitate to CONTACT US, we would love to hear from you.
To keep up to date with our Portfolio please copy the following url into your RSS feed reader: https://nataliecanning.co.uk/blogs/portfolio.atom
ANOTHER PORTFOLIO THAT MAY INTEREST YOU:
Pretty Embroidered Curtain Panels for Quintessentially English Style
Save
Save
Save
Save
Save
Save
Save
Save
Save
Save
Natalie Canning