Luxury Styling for this Holiday Home - Snape, Suffolk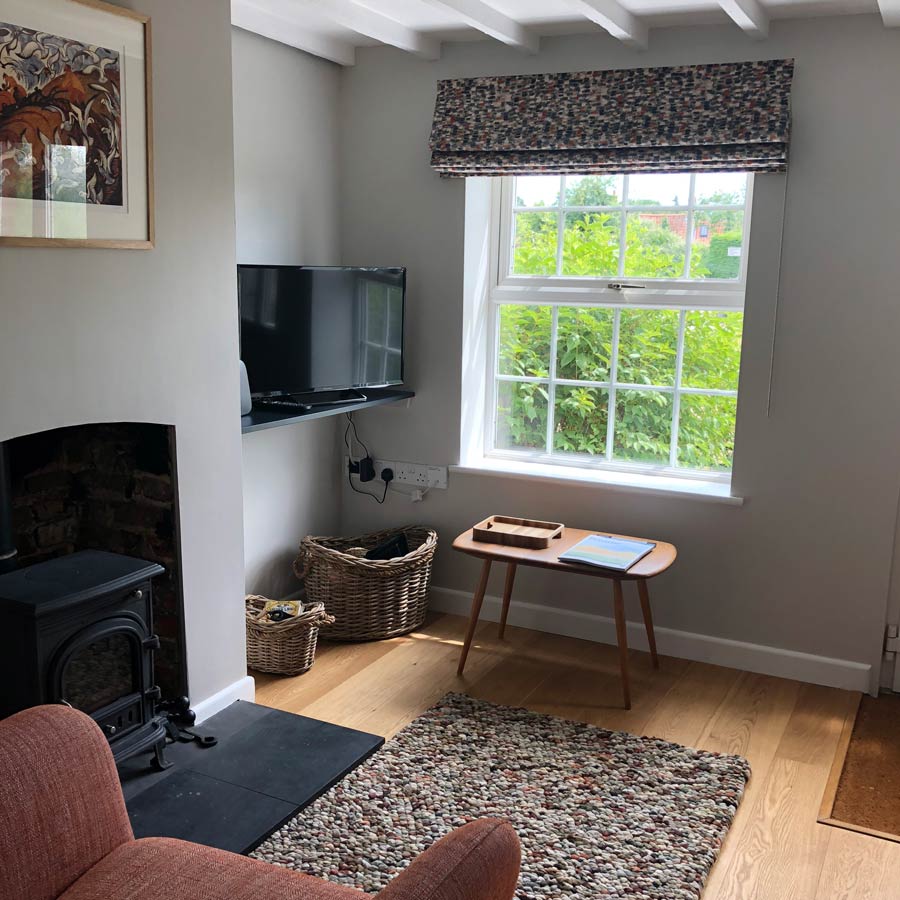 We had already helped Helen to style the main bedroom in her luxury holiday cottage but we also had to make a decision for the sitting room.
The brief was for warm, welcoming colours and to create a feeling of relaxed luxury. After searching through several fabric books we went back to one of the first ones we liked, an extravagant velvet with deep charcoals and warm orange tones from fabric designers Romo.
We discussed having curtains but agreed that a roman blind would showcase the exquisite design far more effectively. We installed the blind high above the window and outside of the recess. This ensured the maximum of light when the blind was open and also created a statement framework around the window.
To see the welcoming main bedroom:
Vibrant Splash of Lemon for this Suffolk Holiday Cottage.
If you would like to discuss any ideas for your windows, please do not hesitate to CONTACT US, we would love to hear from you.
The interior design for no3rosetree was such fun. We wanted to steer away from traditional seaside holiday decor and went for a mid century feel with clean, clear colours and luxurious fabrics.
Helen Thomas, Saxmundham, Suffolk - Owner of 3 Rosetree Cottage, Snape, Suffolk - luxury holiday home

To keep up to date with our Portfolio please copy the following url into your RSS feed reader: https://nataliecanning.co.uk/blogs/portfolio.atom
Go to http://www.no3rosetree.co.uk/ for more details on this luxury holiday cottage.
Natalie Canning