Quaint Goblet Pleat Curtains for a Pretty Cottage Bedroom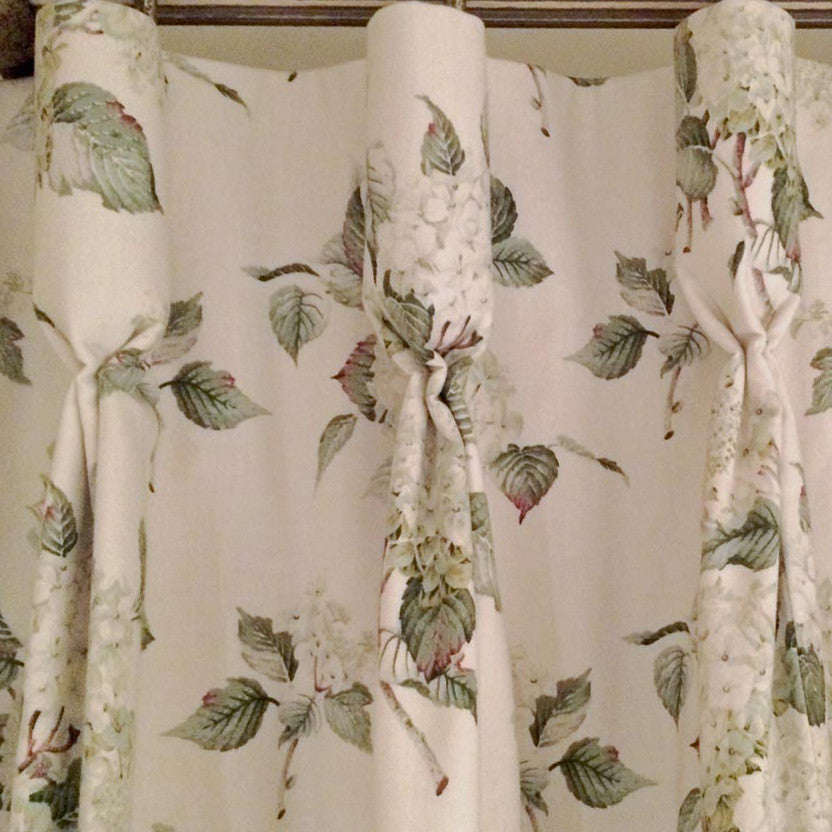 A goblet pleat heading was chosen for these pretty cottage bedroom curtains.
These sumptuous curtains were interlined to create warmth and a soft quality drape.
They were made with two and half times fullness of fabric to ensure a feeling of extravagance.
The goblet pleats were filled with wadding to hold their rounded shape.
The wadding was then covered over with little fabric hats for a professional and neat finish.
To keep up to date with our Portfolio please copy the following url into your RSS feed reader: https://nataliecanning.co.uk/blogs/portfolio.atom
Natalie Canning