Sweetest Embroidered Roman Blinds for a Special Little Girl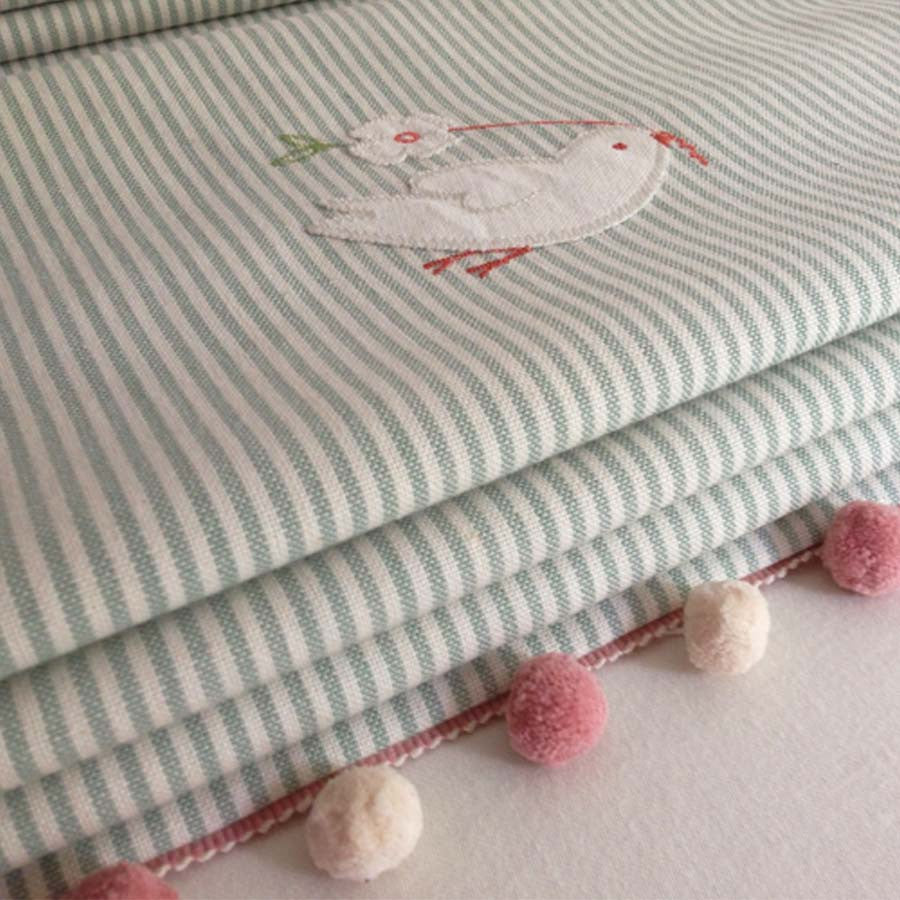 Our client wanted something unique and very sweet for her young daughter.  This soft green stripe fabric with pretty embroidery and bobble trim worked perfectly.
Handmade roman blinds were the ideal choice to frame the little bedroom windows.
The blinds were hand sewn with interlining for warmth and blackout lining to keep out the morning light.
The soft colour of the co-ordinating bobble trim finished them off beautifully.
So very sweet!
To keep up to date with our Portfolio please copy the following url into your RSS feed reader: https://nataliecanning.co.uk/blogs/portfolio.atom
ANOTHER PORTFOLIO THAT MAY INTEREST YOU:
Extravagant Designers Guild Fabric for Cartridge Pleat Curtains
Save
Save
Natalie Canning