Charcoal and Silver Striped Roman Blinds - with a little bit of shine!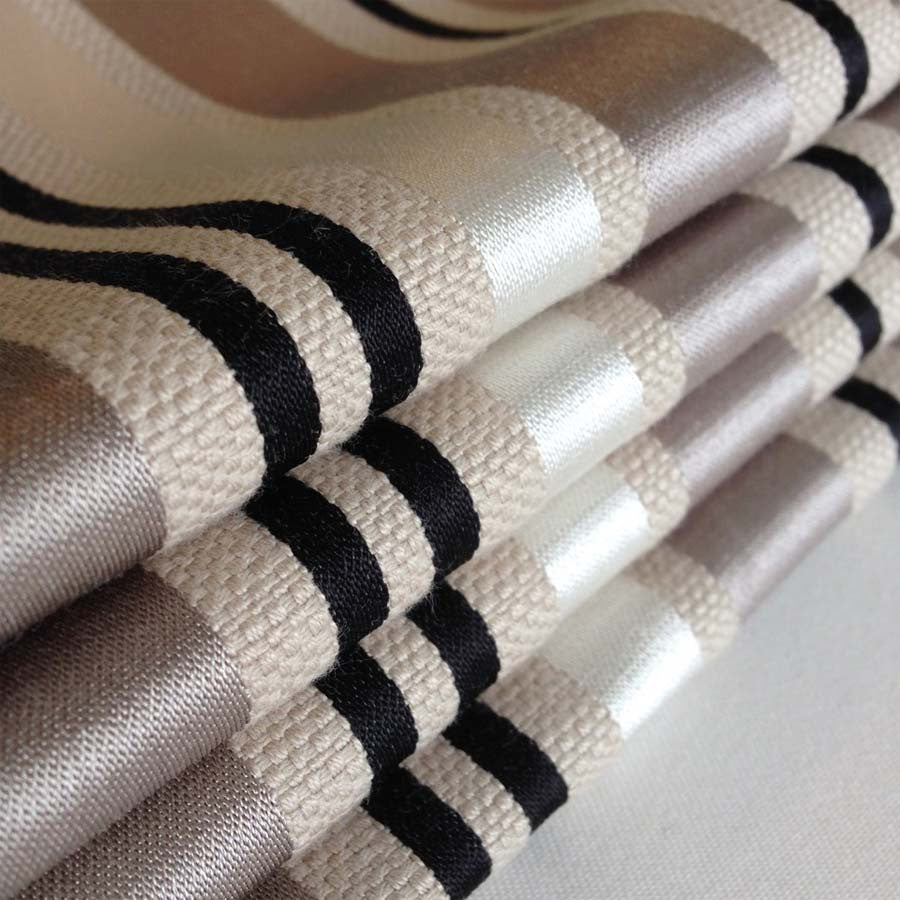 Our customer wanted to add a little discreet glamour to her kitchen and laundry room. This smart charcoal and silver stripe fabric certainly ticked the box.
The different textures of this fabric added a new dimension to each of the stripes with the sheen making it feel subtly glamorous.
One of the blinds was extra wide using two widths of fabric. The striped design worked well to visually disguise the joins on the outer edges.
The bonded interlining creates the soft folds and ensures they will hold their shape over time.
The end result is some very smart roman blinds which are handmade to last!
After completing an additional room for this home we were thankful to receive the following testimonial:
We're so pleased with our new curtains, blinds and cushions! They look absolutely amazing and are beautifully hand-made. The selection of fabrics offered by Natalie was stunning, with so much choice I wondered how on earth to choose - I needn't have worried though, as choosing the fabric in the room the curtains were destined for made the choice so much easier. With Natalie's patient and extremely competent guidance, the ideal fabrics were easily found. New curtain poles and blind fixings were installed very professionally. When the curtains arrived and were hung, they looked absolutely perfect. The attention to detail is what makes the curtains really stand out, with the pattern aligned perfectly in the pleats - a real joy to behold! Natalie provides a great customer service and a fabulous, high-quality end product.
Alison Pinn, Worlingworth, Suffolk
To keep up to date with our Portfolio please copy the following url into your RSS feed reader: https://nataliecanning.co.uk/blogs/portfolio.atom
Save
Save
Save
Natalie Canning