Elegant Country Style With Beautiful Embroidered Duckegg Linen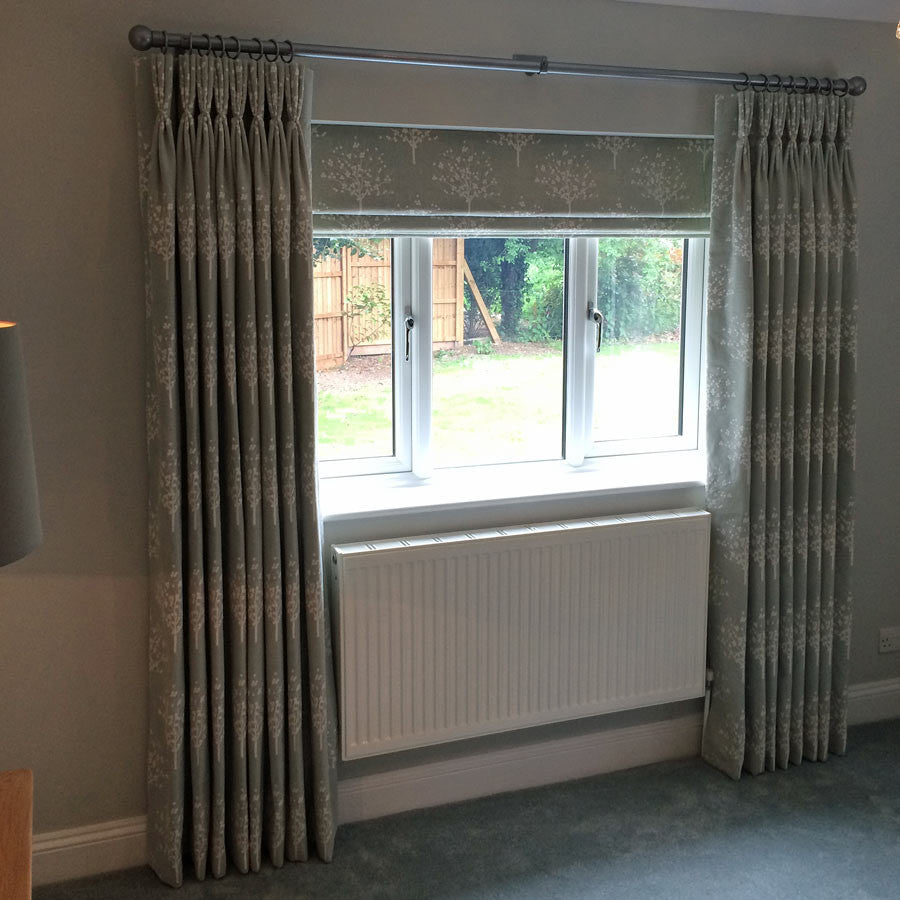 Our clients knew they wanted a natural curtain fabric, ideally in duckegg blue with embroidery or texture. Wild Orchard duckegg was the perfect solution.
The soft tone of this elegant embroidered fabric works beautifully in the curtains and blinds.
The curtains were designed so the pattern falls in the same position across the pleats and the finished drop just skims the floor.
The extra wide roman blinds were installed on heavy duty systems so they open and close with ease.
Everything was interlined ensuring a superior drape and luxury feel.
These beautifully dressed windows add warmth and style to this classic country home.
To keep up to date with our Portfolio please copy the following url into your RSS feed reader: https://nataliecanning.co.uk/blogs/portfolio.atom
OTHER SIMILAR PORTFOLIOS:
Full Length Cartridge Pleat Curtains with Contrast Border
Extravagant Designers Guild Fabric for Cartridge Pleat Curtains
Save
Save
Save
Save
Save
Save
Save
Save
Save
Save
Save
Save
Save
Save
Save
Natalie Canning