Full Length Cartridge Pleat Curtains with Deep Contrast Border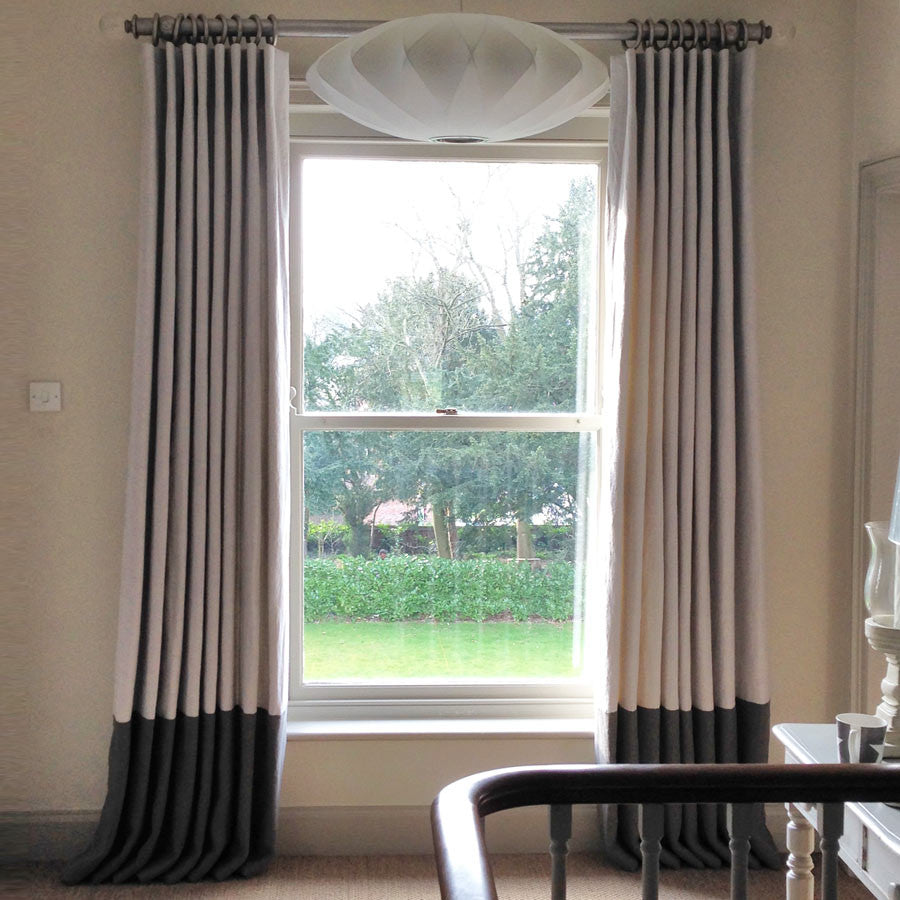 This window was an absolute pleasure to work with. Our customer wanted a fuss free but elegant heading for her new curtains.
We agreed on single cartridge pleats as they would work beautifully on the existing pole and create neat, simple folds.
The deep colour border added warmth and depth to the overall finish, resulting in some unique and very stylish curtains.
To keep up to date with our Portfolio please copy the following url into your RSS feed reader: https://nataliecanning.co.uk/blogs/portfolio.atom
OTHER SIMILAR PORTFOLIOS:
Extravagant Designers Guild Fabric for Cartridge Pleat Curtains
Pretty Boudoir Bedroom for Teenage Daughter
Natalie Canning