Amazing Converted Chapel Needs Soft Furnishing Solution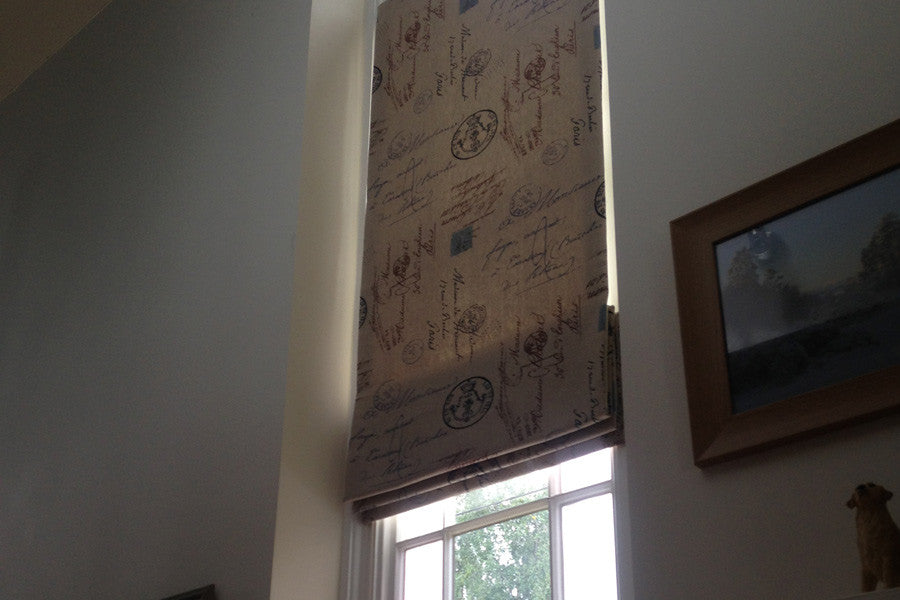 THE BRIEF
Curtain fabric in a heavy linen, preferably with calligraphy or similar. Interlined, eyelet curtains for the French doors. A soft furnishing solution for the incredibly long windows.
THE SOFT FURNISHING SOLUTION
Linwood fabric from their postal range, colour indigo.
Eyelet curtains with black eyelets hung on black iron pole by Cameron Fuller. 
Incredibly long interlined, roman blinds for the windows.
I was particularly pleased with the blinds as we were able to use only half a width of fabric in each blind but still position the pattern beautifully.
Customer (and me) very happy!
To keep up to date with our latest News please copy the following url into your RSS feed reader: https://nataliecanning.co.uk/blogs/news.atom
At Natalie Canning – The Soft Furnishing Experts, we take great pride in designing and producing, the most beautiful and unique curtains and blinds.  I am always available in my Suffolk work room to discuss ideas and requirements.  All of our soft furnishings are hand made to the highest standards using traditional skills and craftsmanship.  Contact me directly on 01379 668170 or natalie@nataliecanning.co.uk.
Natalie Canning