Introducing the Melsetter collection by Morris & Co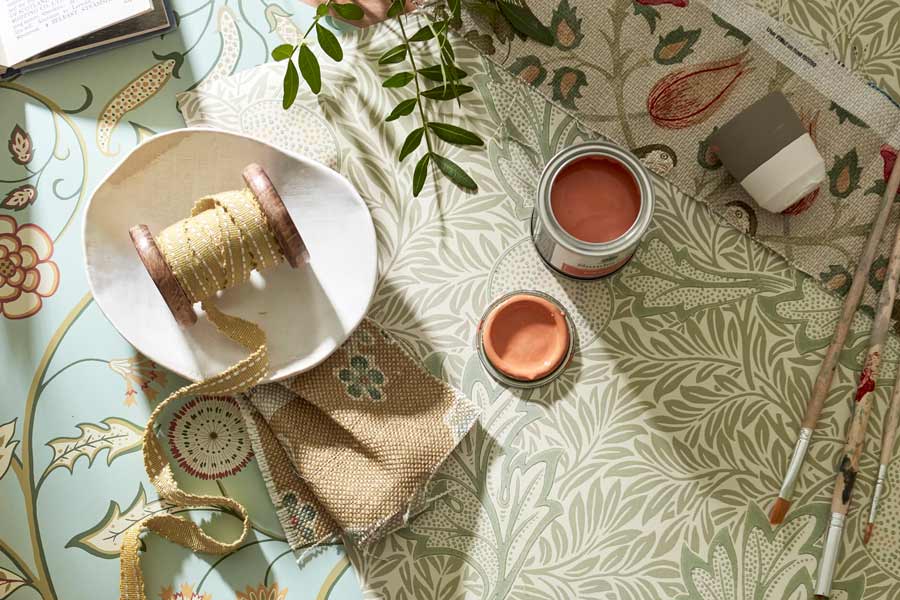 The exclusive Melsetter collection showcases the incredible talents of May Morris, daughter of William and one of the most influential figures in English embroidery. Displaying flawless techniques and a distinctive style, May's designs certainly deserve to be recognised and enjoyed.
FABRICS & WALLPAPERS
Featuring seven fabric prints, seven embroideries and 10 beautiful wallpapers, Melsetter shares May's commitment to her creative vision and to her father's ideals, resulting in a collection of original and reimagined designs, each with their own historical provenance. 
Order your fabric and wallpaper samples
For more inspiration view Melsetter's digital brochure
SANDERSON PAINTS
Did you know the Sanderson's extensive palette of 154 colours compliments the Melsetter collection beautifully? Their highest quality pigment content ensures superior coverage and is available in three different finishes.
Natalie Canning