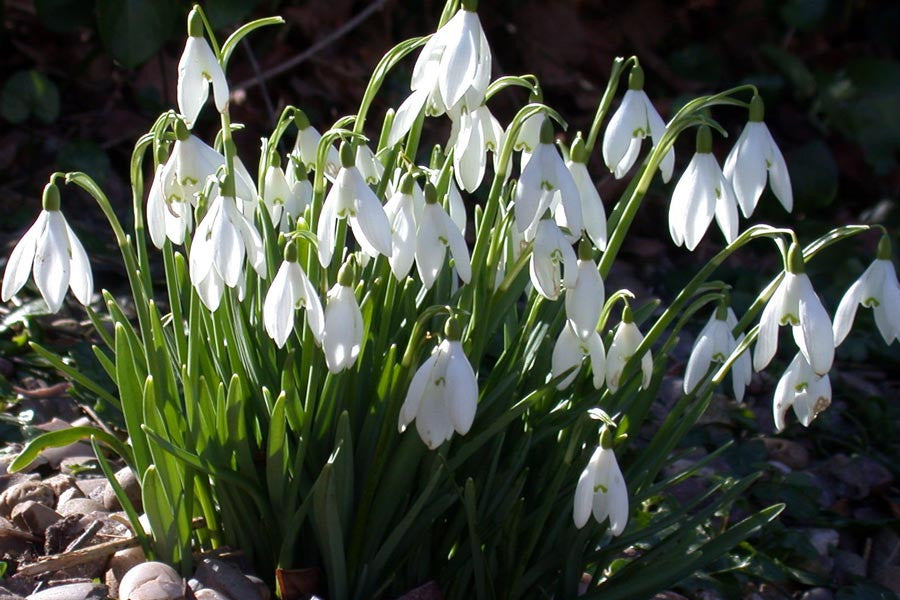 It is always a joy to spot the first snowdrops of the year.  This simple, yet very beautiful flower cannot fail to charm with it's fresh green shoots and distinct honey-like scent.
Nowadays, these sweetest of flowers are seen as a symbol of hope and purity but in earlier days they were not so well thought of.  In Victorian times, due to their common appearance in cemeteries, they were associated with death and bad luck.
The wild Suffolk countryside is the perfect place to spot these little gems with different varieties springing up in the most unusual places. The National Trust have a list of their recommended snowdrop top spots but Ickworth Park in Suffolk is our nearest and we hope to visit in the next few weeks.  Can't wait!
To keep up to date with our latest News please copy the following url into your RSS feed reader: https://nataliecanning.co.uk/blogs/news.atom
At Natalie Canning – The Soft Furnishing Experts, we are continually inspired by the nature around us.  We take great pride in designing and producing, the most beautiful and unique curtains and blinds.  I am always available in my Suffolk work room to discuss ideas and requirements.  All of our soft furnishings are hand made to the highest standards using traditional skills and craftsmanship.  Contact me directly on 01379 668170 or natalie@nataliecanning.co.uk.
(Main picture by Puddle Cottage)
Natalie Canning