Do you know these five facts on Toile De Jouy Fabrics?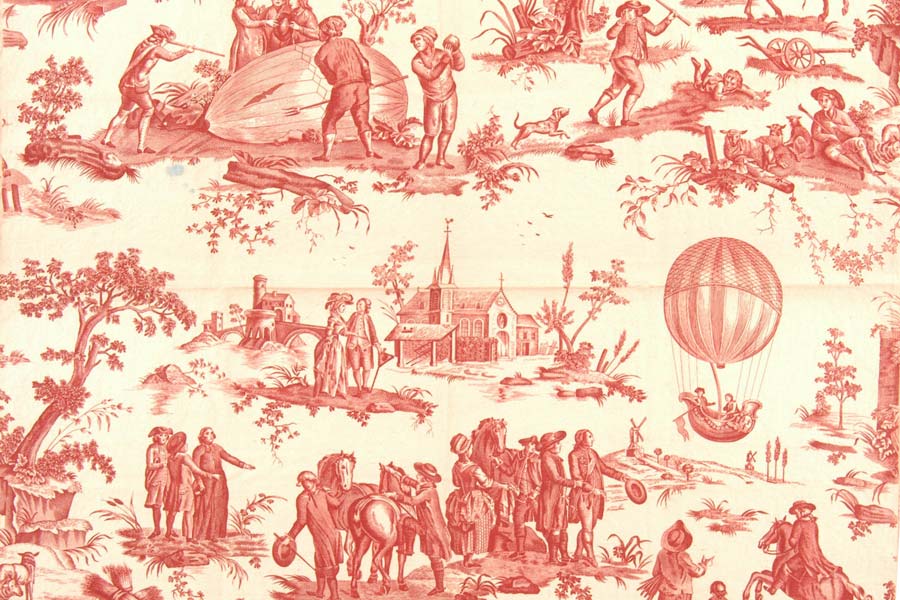 In celebration of St. Valentine's Day I wanted to talk about one of our most romantic fabrics, the French 18th Century print Toile de Jouy.
FACT NO.1
"Toile de Jouy" translates to "cloth of Jouy".  Toile" is French for cloth and "de Jouy" is the name of the town where the fabric originated "Jouy-en-Josas".

FACT NO.2
In 1760 a Franco-German, Christophe-Philippe Oberkampf established the fabric's first production factory in Jouy-en-Josas.  Christophe-Philippe had descended from a long line of fabric dyers and learned the trade from his father.  Along with these skills, his ability to manage and openness to innovation proved a cocktail for success.

FACT NO.3
The patterns were originally printed using engraved wood boards but in 1770 copper plates were introduced.  These metal plates were flexible which allowed them to be fixed to cylindrical drums.  This technical revolution increased production and the level of detail so the printed fabrics began to look like the ones we know today.

FACT NO. 4
Christophe-Philippe Oberkampf commissioned the best artists of the day to create the designs.  They reflected the French trends for pastoral scenes with human figures but also depicted major events like the first ever balloon ride (see main picture above) or their fascination with other cultures (Egyptian scene below).
FACT NO.5
Fabric designer Sarah Hardaker has her own take on the 18th century Toile de Jouy.  Her updated range of colours add a contemporary twist to this classic design.  View some of Sarah Hardaker's Toile de Jouy range - Pompadour Toile.

Happy Valentine's! x
To keep up to date with our latest News please copy the following url into your RSS feed reader: https://nataliecanning.co.uk/blogs/news.atom
(some images sourced from Pinterest)
Natalie Canning