Fabric of the Week - Woven Linen Ticking Cardinal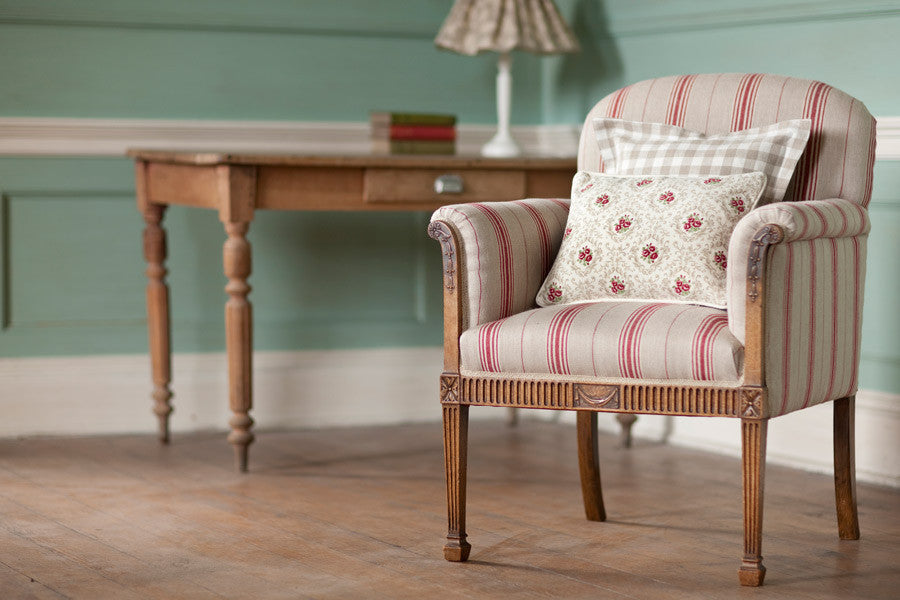 This week at Natalie Canning our chosen fabric has to be the new Woven Linen Ticking Cardinal (featured on chair in main picture). This very smart 100% linen fabric is ideal for curtains and roman blinds but can also be used beautifully in cushions and light use upholstery.
Why not order a sample? 
The soft woven linen drapes perfectly in this hand sewn roman blind.
To keep up to date with our latest News please copy the following url into your RSS feed reader: https://nataliecanning.co.uk/blogs/news.atom
At Natalie Canning – The Soft Furnishing Experts, we take great pride in designing and producing, the most beautiful and unique curtains and blinds.  I am always available in my Suffolk work room to discuss ideas and requirements.  All of our soft furnishings are hand made to the highest standards using traditional skills and craftsmanship.  Contact me directly on 01379 668170 or natalie@nataliecanning.co.uk.
Natalie Canning