How To Care For Your Soft Furnishings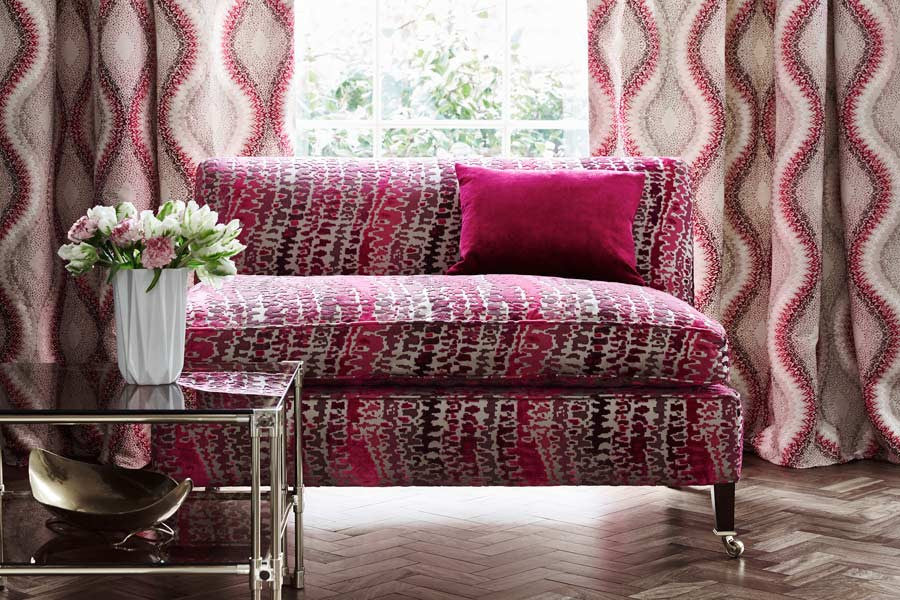 Beautiful hand made curtains, blinds and many other soft furnishings are a delightful addition to anyone's home. 
However, the thought of not being able to pop them into the washing machine seems to cause an unnecessary amount of horror!

I mustn't machine wash my curtains?
Natural fabrics such as linen, silks and different types of cotton can lose their colour, shape and beauty if immersed in water.
If curtains with linings are machine washed there is a possibility that both parts will shrink, usually at slightly different rates and your beautiful window treatment may be ruined.
If your soft furnishings are cared for regularly from the beginning, keeping them looking fresh and new will not be a problem.
HERE ARE FIVE TOP TIPS TO CARE FOR YOUR SOFT FURNISHINGS:
1.   Lightly vacuum your curtains, blinds etc. regularly. Make sure the vacuum cleaner is on it's lowest setting - if you do not have a low option put a sock with an elastic band over the end to reduce the suction.

Why do it yourself?
2.   Plump and turn cushions daily to keep a sumptuous, full shape.
3.   Wipe visible roman blind chains/strings regularly with warm soapy water to prevent a grubby build up.
4.   Protect face fabric as much as possible from the sun, especially silks as they will rot if exposed to strong sunlight. Interlining offers excellent protection for curtains and roman blinds.
5.   If you really must wash them, only Sensitive Dry Clean. Be warned though, as fabrics may still shrink slightly! 
If you have any of your own tips, we would love to hear from you! 
To keep up to date with our latest News please copy the following url into your RSS feed reader: https://nataliecanning.co.uk/blogs/news.atom
At Natalie Canning – The Soft Furnishing Experts, we take great pride in designing and producing, the most beautiful and unique curtains and blinds.  I am always available in my Suffolk work room to discuss ideas and requirements.  All of our soft furnishings are hand made to the highest standards using traditional skills and craftsmanship.  Contact me directly on 01379 668170 or natalie@nataliecanning.co.uk.
(Pictures by Wallpaper Craft, tmBlog, Sunwill, Clarke & Clarke)
Natalie Canning