Stunning New Fabric Collection!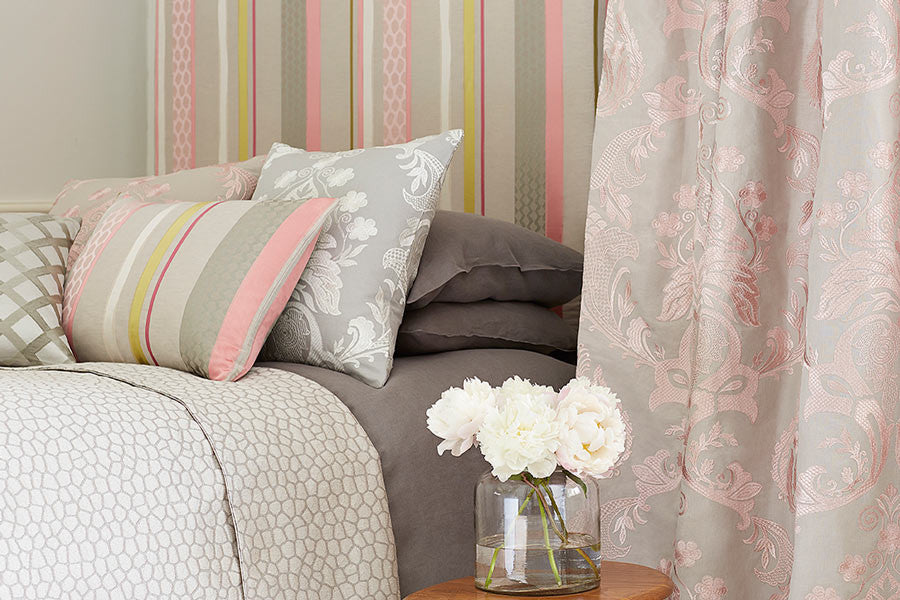 We now have the Pimlico fabric collection by James Hare.  This exquisite range of linen, silk and embroidered fabrics are simply breathtaking. 
Choose from elegant and incredibly soft neutrals or be bold with striking catwalk colours!
If you would like any samples or fabric prices, please contact us on 01379 668170 or email natalie@nataliecanning.co.uk.
To keep up to date with our latest News please copy the following url into your RSS feed reader: https://nataliecanning.co.uk/blogs/news.atom
At Natalie Canning – The Soft Furnishing Experts, we take great pride in designing and producing, the most beautiful and unique curtains and blinds.  I am always available in my Suffolk work room to discuss ideas and requirements.  All of our soft furnishings are hand made to the highest standards using traditional skills and craftsmanship.  Contact me directly on 01379 668170 or natalie@nataliecanninginteriors.co.uk.
Natalie Canning