The Story Behind The Roman Blind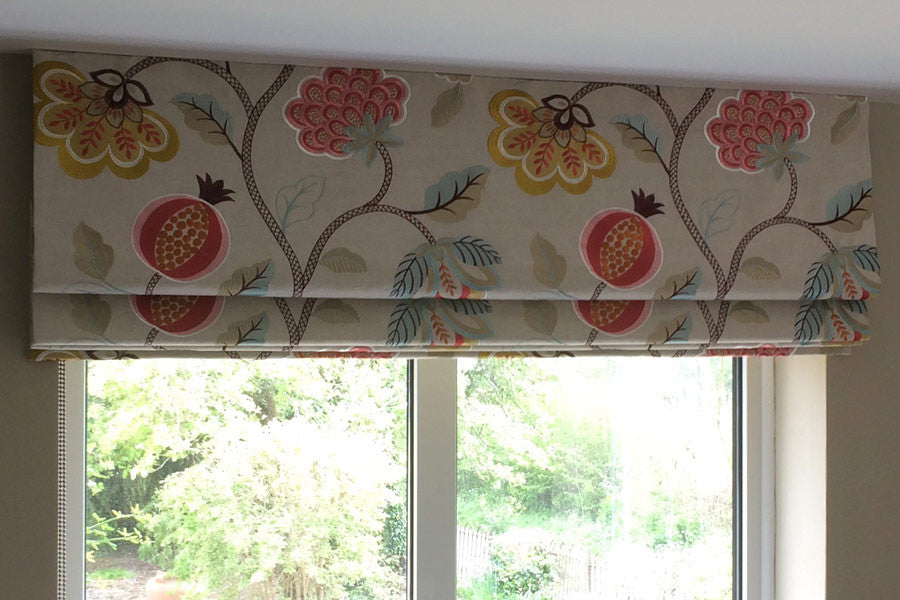 The modern roman blind is one of the most fashionable and popular window treatments currently used in our homes.  The simple and practical design appears to be timeless and originates from over 2000 years ago.
The history behind the roman blind began not surprisingly in Rome. It evolved when the Romans were trying to keep out dust and grit from their homes during the construction of the Colosseum.
Strips of damp cloth, thick paper or even animal skins were secured at glassless windows to protect them from the building work. Soon people realised these simple strips were also blocking the heat from the sun and helping to keep their homes cool.
As this method of covering windows increased in popularity, the materials became more extravagant and the fabrics were often embellished with lavish trimmings. The modest design developed to incorporate wooden rods and a drawstring to lift and lower the fabric. Interestingly, the blinds originally folded backwards and away from the wall, the opposite to what we do now.
See our modern day hand crafted roman blinds.
The roman blind as we know it has come a long way.  We now have cleverly designed blind systems and highly technical safety devices.  I doubt the Romans would have guessed their simple strips of damp cloth would ever evolve this far!
To keep up to date with our latest News please copy the following url into your RSS feed reader: https://nataliecanning.co.uk/blogs/news.atom
At Natalie Canning – The Soft Furnishing Experts, we take great pride in designing and producing, the most beautiful and unique roman blinds.  I am always available in my Suffolk studio to discuss ideas and requirements.  All of our soft furnishings are hand made to the highest standards using traditional skills and craftsmanship.  Contact me directly on 01379 668170 or natalie@nataliecanning.co.uk.
(Colloseum image Architectural Digest)
Save
Save
Save
Save
Save
Save
Save
Save
Save
Natalie Canning