We've Found the Perfect Faded Pink Linen!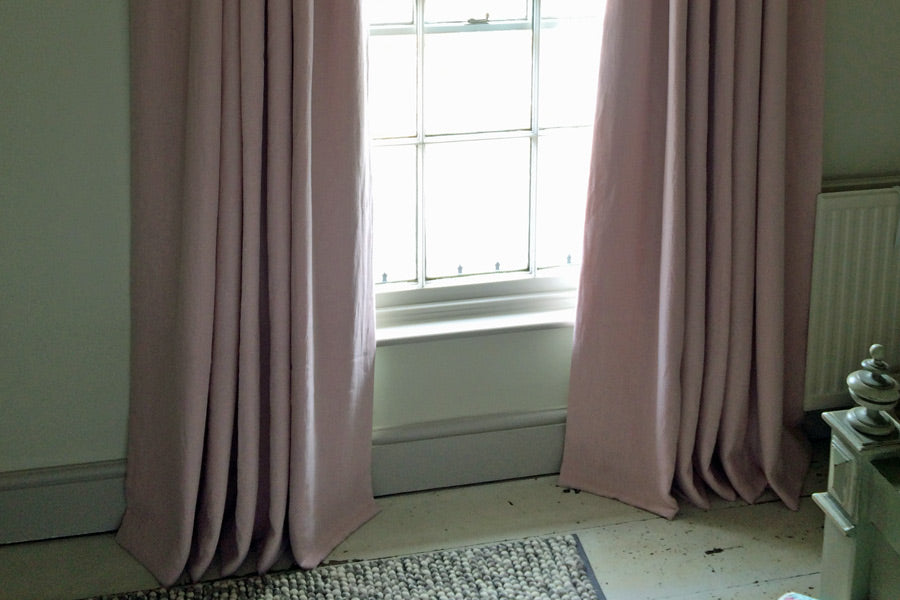 Our client was very clear that their new curtains had to be a soft slubby linen and ideally a muted shade of pink. This beautiful faded 100% natural fabric was the perfect solution.
We loved working with this pretty linen and it is now part of our collection of fabrics to buy: Natural Linen - softest pink sample
The curtains are for the master bedroom in this elegant Suffolk home and relaxed luxury was the brief. We interlined and blackout lined for superior drape, warmth and no early sunlight! 
We designed the curtains to have a deep stand up ruffle for an informal gather and to compliment the existing interior style.
If you would like to discuss your own project or any ideas, please contact me directly on natalie@nataliecanning.co.uk, I would love to hear from you.
To keep up to date with our latest News please copy the following url into your RSS feed reader: https://nataliecanning.co.uk/blogs/news.atom
Save
Save
Save
Save
Save
Save
Save
Natalie Canning